People's Platform
Location-Based AR installation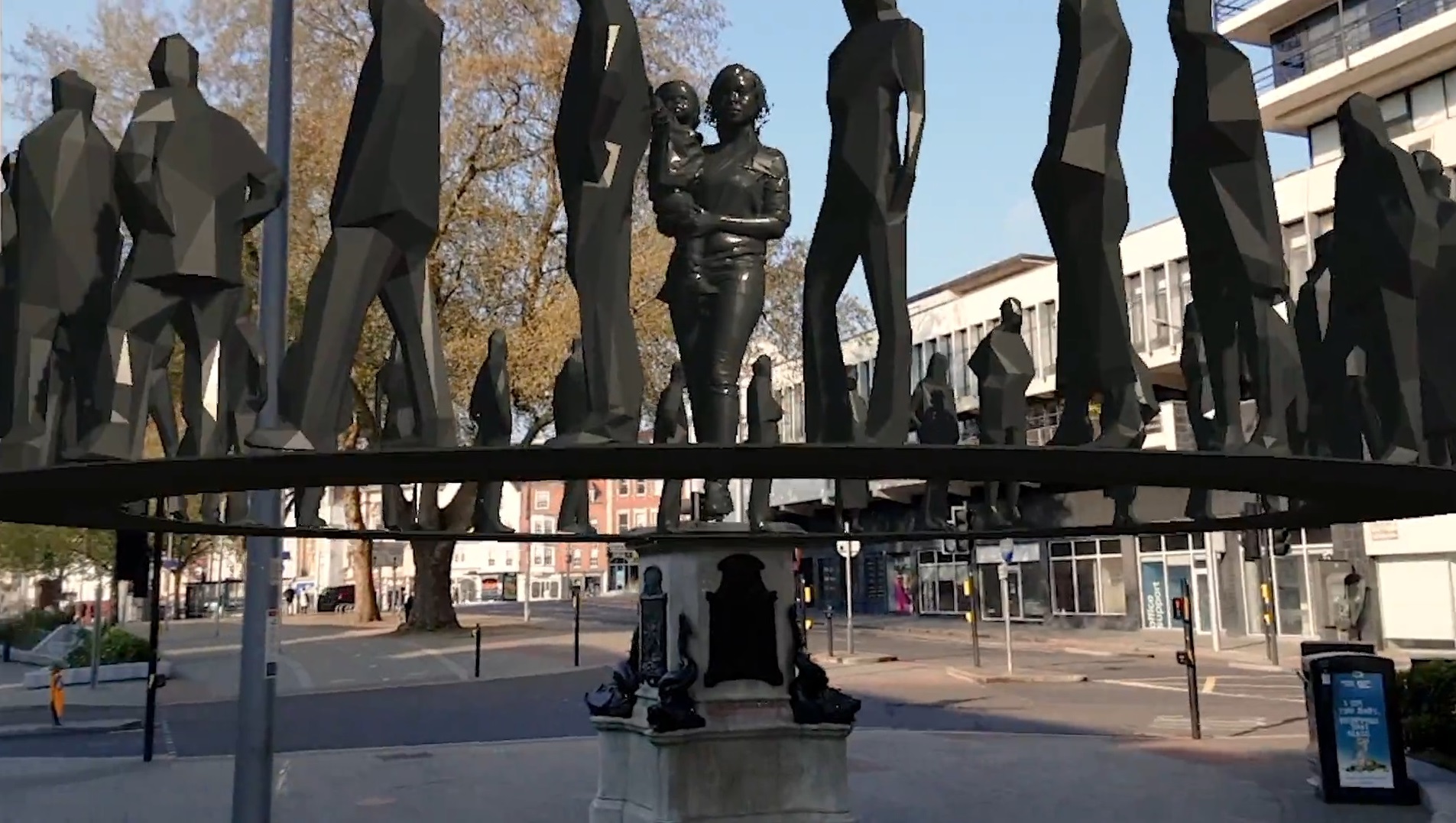 The People's Platform uses Augmented Reality (AR) to allow people to see alternative suggestions for what could stand on the plinth of former slave trader Edward Colston, after the statue was toppled in Bristol, during a Black Lives Matter march in June 2020.
It's kids, untainted by political bias with such a range of ideas - everything from Harry Potter to bunches of flowers.
— Charles Golding, Creative Director at Hello Charlie.
Working on this Augmented Reality art installation with the creative team at the Cargo Movement, including filmmaker and Creative Director Charles Golding and Bristol poet Lawrence Hoo, the aim of this project was to help "to better represent and celebrate the rich and diverse culture within the city" of Bristol.
More than 400 different ideas have been suggested by people of all ages, including many school pupils who have used the project as a way of looking at the history of Bristol. By simply scanning a QR code in front of the plinth, using their smartphones then reveals on screen the digital recreations of the selected artists' works, in situ as an Augmented Reality projection.
The empty plinth now hosts a range of virtual statues and designs, and the team now plans to collaborate with several of the schools that have submitted ideas.
Read the full BBC News article here
Agency Partner: Hello Charlie
Interested to know more about location-based AR?
Get in Touch